Technology
BFSI
Manufacturing
Chemical
Retail
FMCG
Real Estate
P&H
Infra
Education
BPO & IT Placement Consultants in India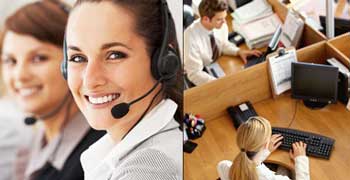 Core Careers placement consultant provides BPO (Business Process Outsourcing) and IT (Information Technology) Jobs in India. These following industries deals with medical transcription, data entry, software engineer, business head, development, senior developer and many more. In these sectors people can work on shift as there is chance of job flexibility. These industries have rapid growth and it is important to hire professional and experienced candidates.
Why You Choose Us?
Huge database of our IT and call centre recruiters
Placement in India's leading companies.
Being leading BPO and IT recruitment firm, we have skilled and experienced team.
We are expertise in different field like voice processing units, telephone technology, software developer, web designer and others.
Ability of provide best candidates as per the job description.
Apart from permanent recruitment, we also offer recruitment for service for project specific.
We assure the best job placement in BPO and IT sectors as per requirement.
Prime Job Categories in BPO and IT sectors
Computer engineers
Sales and marketing
Data entry and computer operator
Team Leader in BPO
Software Developer
Project Manager
Database administration
For More information, you may send enquiry or contact us for BPO, IT and other recruitment services.
Technology
The information technology industry in India has gained a brand identity as a knowledge economy due to its IT and ITES sector. Growth in the service sector in India has been led by the IT & ITES sector, contributing substantially to increase in GDP, employment, and exports. The sector has increased its contribution to India's GDP from 1.2% in FY1998 to 7.5% in FY2012.According to NASSCOM, the IT & BPO sector in India aggregated revenues of US$100 billion in FY2012, where export and domestic revenue stood at US $69.1 billion and US $31.7 billion respectively, growing by over 9%. The major cities that account for about nearly 90% of this sectors exports are Bangalore, Chennai, Hyderabad, Delhi, Mumbai and Kolkata. Bangalore is considered to be the Silicon Valley of India because it is the leading IT exporter. Exports dominate the IT & ITES industry, and constitute about 77% of the total industry revenue. Though the IT & ITES sector is export driven, the domestic market is also significant with a robust revenue growth.According to Gartner, the "Top Five Indian IT Services Providers" are Tata Consultancy Services, Infosys, Cognizant, Wipro and HCL Technologies.This sector has also led to massive employment generation. The industry continues to be a net employment generator - expected to add 250,000 jobs in FY2013, thus providing direct employment to about 3 million, and indirectly employing 9.1 million people.Generally dominant player in the global outsourcing sector.
The IT & ITES sector seems to have sprung up once again. It is India's one of the largest employment generators in the organised sector. This sector is expected to add a total of 169,000 jobs and expects a growth rate of 7.5 per cent.
A representative list of the positions CORE is working on
Senior Software Engineer JAVA - Kolkata - Premier MNC software company
AREA MANAGER-KOLKATA-An MNC COMPANY
IBM assembler- Mumbai –A large MNC company
Business Head or CTO // COO : Kolkata – MNC
Software developer ALCS- Kolkata –A large MNC company
People soft Developer – Kolkata – MNC
Visual Designer- Kolkata – Premier MNC Company
SQL server production Kolkata - Premier MNC Software Company
IPhone-Mobile Developer - Kolkata – Premier MNC Software Company
Software Engineer / Senior Software Engineer- Kolkata – MNC software
PM Architect-KOLKATA-A large IT MNC
Adobe CQ - Lead- Bangalore
Hybris – Lead/Architect
Hybris - SSE - Bangalore
Hybris - SSE - Bangalore/Gurgaon/Pune -Leading IT Company
claims executive
Senior Hybris Developers/ Leads
Solution Architect (Utility, energy) – MNC – Kolkata
Senior Deployment Engineer
IPhone-Mobile Developer
Software Engineer / Senior Software Engineer
ALCS TPF Mumbai
CFO Kolkata - Chief financial Officer - CFO -Kolkata- A large IT MNC
Solution Architect New (Utility, energy) – MNC – Kolkata
System Development Engineer -Kolkata- SOFTWARE mnc
Marketing Communications Manager- Kolkata- Healthcare KPO Outsourcing services provider.
Technical Editor -Kolkata- Software MNC
UX Architect –Kolkata- Healthcare KPO Outsourcing services provider.
inside sales executive fresher bangalore
Solution designer Java Lead - Bangalore-Leading IT Company
Oracle Administrator -KOLKATA-A large IT MNC
Solution designer- Bangalore / Hyderabad -Leading IT Company
Delivery Manager Bangalore (2) / Hyderabad (1) – Leading Software Company
Project Manager Bangalore (2) / Hyderabad (1) – Leading Software Company
Java Architect - Bangalore (2) / Hyderabad (1) – Leading Software Company
Lead / Pm / Architect MSBI - Kolkata – MNC
Digital marketing Manager – Kolkata – E Commerce Site
Technical Editor - Kolkata- Software MNC
Program Manager ALCS / TPF - Mumbai –A MNC company
AREA MANAGER-KOLKATA (1) / Jharkhand (1) - MNC
TERRITORY MANAGER- Kol (3) / ROB (2)/ Jharkhand - MNC Company
eCW / Eclinical trainer- Kolkata- MNC KPO
Web Designers - Bangalore– Fast growing IT Company
Regional Manager -Delhi- TOP IT Company
Marketing Executives – Mumbai / Chennai - TOP IT Company
Project Manager / Director / Lead Java - MNC Company – Bangalore
Manager Telemedicine – Kolkata – MNC
HR EXECUTIVE
Top 3 BPO of India - Kolkata - MNC
Lead Network Design & Implementation –Delhi / Mumbai – MNC Solutions Organization
java developer
Senior Apps Function Consultants – MNC – Bangalore
Software Engineer(MONGO DB) (onsite) - Kolkata – A CMMI Level 5 Software Company
Software Engineer(Tableo) Onsite - Kolkata – A CMMI Level 5 Software Company
Software Engineer(Abinitio) Onsite - Kolkata – A CMMI Level 5 Software Company
Consultant – Recruitment – Bulk Hiring – Core Careers Pvt. Ltd.
Leading BPO
Sharepoint - Hyderabad -Leading IT Company
Performance Testing - Hyderabad -Leading IT Company
Windows Phone - Hyderabad -Leading IT Company
FIM - Hyderabad -Leading IT Company
Senior Web Developer - Kolkata - software client
Software Designer - Bangalore - Startup
Designation – Consultant / Sr Consultant / Assistant Manager – Recruitment
Retail Business Executive
Assistant Manager – Recruitment / Recruiter / Recruitment Consultant / Sr Consultant / - Recruitments – Staffing Company
multiple job openings at Kolkata in a MNC Co.
Team Leader / Group Leader – Recruitment – Bulk Hiring / BPO Hiring – Core Careers Pvt. Ltd.
Developer / Sr Developer / Program Manager ALCS / TPF - Mumbai –A MNC company
Hybris Lead Developer– Kolkata - 2000 crore group
Hybris Technical Lead / Technical Architect– Kolkata - 2000 crore group
Senior Hybris Developer– Kolkata - 2000 crore group
Digital Marketing Manager- Kolkata - MNC Healthcare KPO
test
Admin
Developer / Team Leader – Product Development (HR Product) – Core Careers Pvt. Ltd.
.Net Architect (H1B) - MNC
Associate Director - Data Analytics & Business Intelligence – MNC – Kolkata
Customer Service Associates (Inbound) – Jaipur – MNC
Banking & Financial Services Sector in India
India's Rs 77 trillion (US$ 1.30 trillion)-banking industry is well at par with global standards and norms. Prudent practices and conventional framework adopted by the regulator, Reserve Bank of India (RBI), have insulated Indian banks from the global financial crisis. The country has 87 scheduled commercial banks with deposits worth Rs.71.6 trillion (US$ 1.21 trillion) as on 31 May, 2013.
The Reserve Bank of India's (RBI) decision to allow new players in the banking sector would generate huge employment opportunities, along with improving efficiency and increasing capital base to meet the credit needs of the economy.
Some of the positions core is working on in the BFSI segment
Debt Syndication-DELHI- MNC
Assistant Manager/Associate: Kolkata- leading brokerage house which provides online stock trading as well as share trading.
Customer Care Executive - MNC - Noida
Chief Manager/AVP - Bangalore/Chennai - A Leading Insurance Company.
Chief Manager/ Digital Engagement - MNC – Gurgaon
Sr. Mgr./ Chief Manager – Learning & Development - MNC Healthcare Insurance Company – Delhi
Telecaller / Fresher – WALK INS – Core Careers Pvt. Ltd.
Manufacturing
India is largely moving towards high-end manufacturing with the Government announcing multiple reforms and policies in the sector. Indian manufacturing industry is largely driven by low-cost, skilled labour, adequate land laws and reasonable cost of capital. It is believed that India's manufacturing sector has the potential to create up to 90 million jobs by 2025. Today, the sector generates about 45 million jobs, 80 per cent of which are in the un organised segment.
India is increasingly adopting global approach to become a strategic player on international platform. Entry of foreign companies in manufacturing industry has anchored technology-based orientation which is subsequently helping India create a core and contemporary manufacturing sector, fed by ancillary manufacturers that rely on simple technical skills.
Deloitte's global index, 2013, for 38 nations, has ranked India the fourth most competitive manufacturing nation, behind China, the US and Germany. Not only this, but even the Global Manufacturing Competitiveness Index, 2013, based on a survey of CEOs, executives and other officials of 550 global manufacturing companies, has positioned India as second five years down the line, next only to China.
Growth Trend
The HSBC India Manufacturing Purchasing Managers' Index (PMI) - a measure of factory production - stood at 50.1 in May 2013. The official data showed that the Indian economy grew 4.8 per cent in the January-March 2013 quarter. Manufacturing sector recorded a year-on-year (y-o-y) growth at 2.6 per cent in the three months to March 2013.

Some of the positions CORE is working on now
Branch Manager-Project-Orissa/Chennai-Service Industry
asddasdasdasdadsdsd
asdasdasdasd
Executive Officer (OR) Manager - Multilateral Forums- DElhi– Diversified Group
AGM / DGM IR – Uttar Pradesh – Very Large Company
Chemical
Chemical Industry is one of the oldest industries in India , which contributes significantly towards industrial and economic growth of the nation. It is highly science based and provides valuable chemicals for various end products such as textiles, paper, paints and varnishes, leather etc., which are required in almost all walks of life. The Indian Chemical Industry forms the backbone of the industrial and agricultural development of India and provides building blocks for downstream industries.

Chemical Industry is an important constituent of the Indian economy. Its size is estimated at around US$ 35 billion approx., which is equivalent to about 3% of India 's GDP. The total investment in Indian Chemical Sector is approx. US$ 60 billion and total employment generated is about 1 million. The Indian Chemical sector accounts for 13-14% of total exports and 8-9% of total imports of the country. In terms of volume, it is 12th largest in the world and 3rd largest in Asia . Currently, per capita consumption of products of chemical industry in India is about 1/10th of the world average. Over the last decade, the Indian Chemical industry has evolved from being a basic chemical producer to becoming an innovative industry. With investments in R&D, the industry is registering significant growth in the knowledge sector comprising of specialty chemicals, fine chemicals and pharmaceuticals.

A representative list of the openings / Search assignments CORE is currently handling
Account Manager - Primary Metals- MNC
Chemist/Lab incharge –KATNI/HOSPET -A large TESTING LAB (35 openings)
Site Manager
Deputy Product Manager -
Purchase manager Chemicals – Kolkata – MNC
Head R & D (research & Development) – India – MNC
Assistant Manager MEtalworking.-Bangalore– MNC.
National Sales Manager (MNC organization) – Food / Pharmaceutical
Head Supply Chain –chemical / Industrial Product / Steel / Metalworking - Kolkata –MNC
Assistant Manager – Mumbai - MNC
Retail
The Indian retail landscape is evolved from the brick-and-mortar model to adopt technology for connecting with consumers. The aim is to achieve a complete seamless customer experience. The Indian retail sector accounts for over 20% of the country's gross domestic product (GDP) and contributes 8% to total employment. The cumulative foreign direct investment (FDI) inflows in single-brand retail trading, during April 2000 to June 2011, stood at 69.26 million USD. The current estimated value of the Indian retail sector is about 500 billion USD and is pegged to reach 1.3 trillion USD by 2020.

Currently India constitutes only 8% of organized retail and remaining 92% is left unorganized, which may grow much faster than traditional retail. It is expected to gain a higher share in the growing pie of the retail market in India. Various estimates put the share of organized retail as 20% by 2020.

The growth pattern in organized retailing and in the consumption made by the Indian population may follow a rising graph helping the newer businessmen to enter the India Retail Industry. The country's traditional retail industry is expected to grow at an average annual rate of 5% over the next year, while the organised retail is estimated to register a growth rate of around 25% during this period.
As of 2013, India's retailing industry was essentially owner manned small shops. In 2010, larger format convenience stores and supermarkets accounted for about 4 percent of the industry, and these were present only in large urban centers. India's retail and logistics industry employs about 40 million Indians (3.3% of Indian population).
Indians are now taking up shopping very seriously and retail is serious business. FDI (foreign direct investment), increase in India's export, international trade and the immense growth of the retail sector will lead to significant number of jobs being generated in this sector. Spread of retail chains in the Tier II & Tier III cities will create more jobs. This sector is expected to grow at a rate of 10.5 per cent in 2013, adding 102,800 jobs.
Some of the positions CORE is working on now
Merchandiser / Sr. Merchandiser-Kolkata- a 200 crore company
COO – Bangladesh Dhaka– A Leading Retail Chain
Business Head (New division) - Mumbai – Diversified group
FMCG
Many new jobs are expected to open up in India in the coming year, offering opportunities to home-sick Indian expats who long for a job back home.

Ushering in 2013, estimates show that the country may see more than a million jobs being created over the course of the next 12 months.

The country suffered from a massive brain drain during the 1990s and the decade after, when professionals left for foreign shores, looking for better jobs.

The trend seems to be slowing down, recruiters say, and in many cases, the expat Indians (called non-resident Indians, or NRIs) are looking to go back home.

India is now offering its people the option to come back - jobs are being generated in different sectors and salaries are also going up each year - making the return of the expat population a sweet deal.

The organised sector in the country is set to create about 1.1 million new jobs in 2013, as per a survey released by MyHiringClub.com & FlikJobs.com. Despite all the talk of a gloomy economy this year, India was able to create 700,000 jobs and hopes to beat the figure next year.

The survey, which shows an increase in hiring expectations, is based on responses of 4,453 companies across 12 industry sectors in 21 major cities.

But where exactly are these jobs going to be created?

To narrow down your search, the survey indicates that the cities you should be looking at are Bangalore, Mumbai, Delhi (including the National Capital Region, or NCR), and Chennai. Together, these cities are expected to generate about a third (323,433) of all new jobs.

FMCG is one sector to look at for professionals in this industry. The growth of consumer goods sector, food, textiles, leather and related products and the increase in domestic demand is expected to create significant number of new jobs in this sector. This sector is expected to add 176,900 jobs and grow at a rate of 5.3 per cent.

According to a research by MANCER Consulting, FMCG sector will create largest number of job opportunities in 2013 followed by Healthcare and IT-ITeS sectors. Increasing per capita income, rising popularity of organized retail, rise of rural consumers, FDI support and Indian government pro industry policy are the key growth drivers for FMCG industry. According to the MANCER research overall hiring in 2013 will rise by almost 17-18% as compared to 2012. Following is the share of various sectors in new job opportunities space.

Some of the assignments / Search Assignments CORE is handling now
Manager Material -Chennai- A leading FMCG Conglomerate
TSO- orissa-Leading FMCG Company
TSE- Bengal Region -Leading FMCG Company
One of the largest FMCG Companies of the world (MNC)
HEAD ANALYTICS
General Manager – Legal & Company Secretary -A LEADING FMCG COMPANY
HEAD ANALYTICS-A LEADING FMCG COMPANY
business head
HR head – Plant – Near Mumbai – MNC
Manager HR– Diversified Group – Mumbai
Sales Manager (State Head) – Karnataka – FMCG Major
Manager Engineering (Maintenance) – Kolkata – Diversified Group
Manager Training- Kolkata– Consumer Durable Major
Sales Associate - Mumbai - Wellness Chain
Head HR – South – MNC
Infrastructure & Real Estate
After having been stable for some time, real estate and construction is also expanding, adding jobs to the economy. This sector is expected to add 51,400 jobs and grow at a rate of 5.9 per cent.

Some ongoing positions with CORE
Project Manager- UP - 500 crore Company
Pharmaceutical & Healthcare
Healthcare is quite a plum sector in the country. Penetration of health insurance and healthcare awareness, expansion to Tier II & Tier III cities are opening up new avenues for employment generation. The increasing demand of medical tourism and alternative therapies are also creating new job opportunities. This sector is expected to grow at a rate of 6.2 per cent by creating 172,800 jobs in 2013.
Manager // Senior Manager Insurance Operations // Service Delivery - Kolkata-Healthcare KPO Outsourcing services provider
Personal Secretary / Assistant to Director – Kolkata – Medical Chain
Hotel Infrastructure
Large-scale investment in hotel infrastructure in major cities as well as Tier II & Tier III cities has led to a boom in the hospitality sector resulting in significant creation of jobs at all levels. This sector is expected to grow at a rate 3.4 per cent, adding 106,300 jobs.

Media and entertainment jobs are also expected to increase. Digitalisation in every sector and digital lifestyle of rural and urban population are providing a lift to this industry. This sector is expected to add 66,400 jobs and grow at a rate of 5.6 per cent.


Manager Project sales HVAC – Kolkata - Diversified Group
Manager Civil- Kullu – Fast Expanding 2000 crore group
Regional Manager (water) - Bangalore /Hyd – Leading Consumer Durable / Projects Company
PROJECT executive (Food)- VALUE CHAIN INTEGRATION (PROJECTS)-Delhi / NCR– Diversified Group
Education
India Ratings expects the Indian education sector's market size to increase to Rs 602,410 crore ($109.84 billion) by FY15 due to the expected strong demand for quality education. Indian education sector's market size in FY12 is estimated to be Rs 341,180 crore

The sector grew at a compounded annual growth rate of 16.5% during FY05-FY12. The higher education (HE) segment was at 34.04% ($17.02billion) of the total size in FY10 and grew by a CAGR of 18.13% during FY04-FY10.

This fall in enrolment growth and delays in HE students' fee reimbursements by a few state governments has created liquidity issues for many. "Fee ceilings in HE institutes (both for the government and management quota) and schools curb the financial prowess of the entities. Even though the fee reimbursements scheme (applicable only to HE) propelled enrolments and made education affordable to certain educationally disadvantaged sections of the society, delays in reimbursements by a few states tightened the liquidity for education institutes," said the report.

Irrespective of an institutes' size, loan repayments depend on its relationship with lenders. Due to tightly-regulated operations such as restrictions on student intake, fees and infrastructure, an institution's autonomy is restricted, leading to weak finances and credit indiscipline. In India Ratings' opinion, the upcoming regulatory changes could possibly provide autonomy and enhance the credit quality of the issuers.

The stipulation to keep education as a not-for-profit structure is seeing evolution of new structures. "Although the institutes were formed as 'not-for-profit', they plough back profits through associates. Associate companies provide facilities management and charges management fees, lease rentals and other fees. India Ratings views the structure evolvement as a positive," said the report.

Although, foreign investment is allowed under automatic route in education, there are regulatory issues. Nevertheless, twining programs with foreign institutions are recognised by the regulators.

The other key positive for the sector is the federal government's 12th Five Year Plan to propel the gross enrolment rate across levels, establish new entities, liberalising the sector (allow private universities and foreign players) and take other measures including access enhancement, might revive the demand for the sector. These measures, combined with adherence to contractual provisions, would result in a positive outlook.

Education, Training and Consultancy also looks promising. One of the major factors influencing this sector is the expansion by private players to Tier II & Tier III cities. This sector is expected to add 84,200 jobs and grow at a rate of 1.1 per cent.